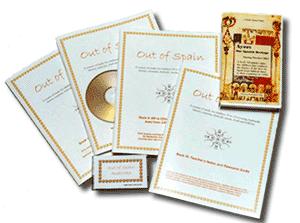 Book I  covers pre-expulsion Spain.
Book II covers scattering to Italy, Turkey, Morocco, after expulsion of 1492
and also talks about the conversos.
Book III covers festivals such as Passover and Chanukah.
pdf versions also include teacher notes.
printed version has teacher notes as a separate Book IV
For immediate e-delivery please request the pdf version and call us during normal business hours (on the West Coast) at: 425-502-7482
No prior knowledge of the topic is needed. It's all here!